I'm thrilled to be writing a new column for Natural Press, a platform dedicated to independent environmental journalism run by the dynamic Samaria María Lourdes Zimmerman and her outspoken, Molson-drinking partner Alberto Castaño. These two accomplished journalists  know all too well the consequences of speaking truth to power in Colombia, this wonderfully terrible and terribly wonderful country, ranked first in the world for diversity of birds and orchids and first in the world for corruption, internally displaced persons and killing environmentalists. According to the US News and World Report 2020 Best Countries Ranking, Colombia is perceived to be the most corrupt country in the world. The German-based Transparency International defines corruption as "misuse of public power for private benefit."  After publishing a story about corruption in the Guajira Department in 2018, Alberto and María Lourdes received death threats and left (fled) Colombia. They now live in exile outside of Toronto.
Since visiting Colombia for the first time in 2001, this beloved, and now adopted country of mine repeatedly makes me ponder a host of maddening questions. Questions like: How is it possible to have an almost 19,000 foot (5775 meter) mountain with paramos and glaciers adjacent to the tropical Caribbean Sea?; What kind of a country, after more than 50 years of armed conflict (that killed hundreds of thousands and displaced millions) votes NO on a plebiscite to endorse the historic 2016 peace agreement between the government and the FARC?; And why do Colombians point with their mouth, or as they like to call it, their "jeta".
In my opinion, good environmental journalism should do at least one of two things: denounce environmental injustice (something that doesn't always make you a lot of friends, especially in a place like Colombia) and/or inspire people to take action by providing solutions to environmental problems or highlighting (without greenwashing) the important, inspiring work of scientists, environmentalists, community leaders and other brave women, men and young people on the front lines fighting against the planet's destruction and toward a more "verdant, just and peaceful world," as the MacArthur Foundation would say.
Welcome to Only in Colombia. And welcome back to Natural Press, which now has a Canadian zip code and URL. O Canada! Growing up to the south of Ontario, Canada, in the state of Minnesota, land of sky-blue waters and birthplace of Prince, I religiously read the sports columns of Minneapolis Star and Tribune legend Sid Hartman. Sid's columns always follow the same structure. He starts by going into some depth about a central subject, before concluding with a number of other non-related "jottings," oftentimes making references to his many "close, personal friends" along the way. Sid Hartman, now 100 years old, continues to write three columns a week. I hope Sid and I both live long enough to see the Vikings win their first Superbowl.
Molécula Verde forges new environmental policy in Huila
During the second week of March, sensing that Bogotá under COVID-19 quarantine could turn into a mega shit-show, I headed south to the department of Huila and the lovely rural hamlet of Rivera, located on the eastern flank of Colombia's central Andes, overlooking the Magdalena river valley. In addition to being a weekend getaway for residents of Neiva, the oppressively hot and usually overcast departmental capital of Huila, Rivera is mostly known for three things: a system of thermal springs, which can be visited and bathed in during non-pandemic times; a 2006 massacre during which the FARC assassinated nine city council members; and for being the birthplace of lawyer, poet and novelist Jose Eustacio Rivera, for whom the town is named. Rivera's novel The Vortex, published in 1924, is widely considered a masterpiece. According to Duke University Press, it's "a story populated by con men, rubber barons, and the unrelenting landscape. The Vortex is both a denunciation of the sensational human-rights abuses that took place during the Amazonian rubber boom and one of the most famous renderings of the natural environment in Latin American literary history."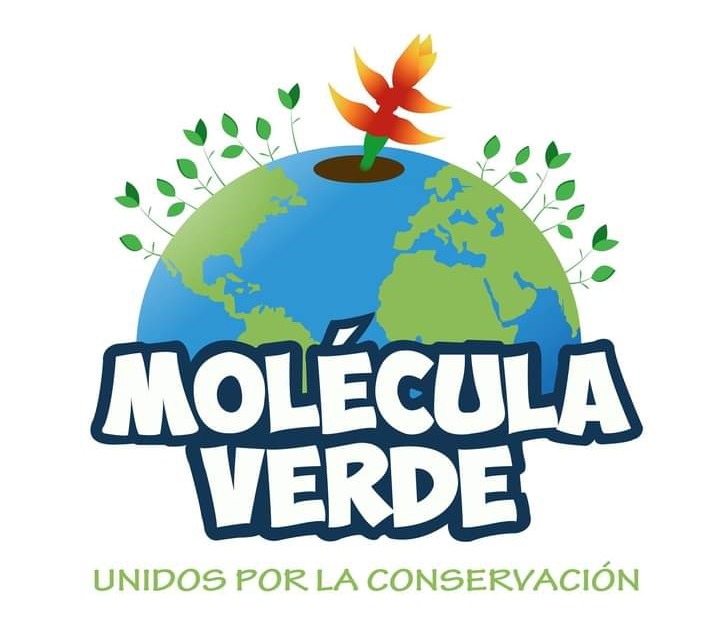 Once in Rivera I had the pleasure of meeting the iconoclast crew that is Molécula Verde, an environmental group founded in 2014 with the aim of protecting the region's strategic ecosystems, promoting environmental education and advancing knowledge and understanding  of the environment through monitoring and research. One evening, while enjoying a maracuya margarita from the officially closed-to-the-public bar at the fantastic hotel Villa Gabriela, Molécula Verde co-founder Ana Maria Arbelaez explained to me the origins of the group. "We created Molecula Verde in response to what was happening around us, to prevent unchecked resource extraction and defend our biodiversity and natural heritage. Everyday we were seeing more forests burning, more alteration of ecosystems to accommodate new condominiums and expand agricultural. I mean look at all these coffee plantations. I love coffee, pero por dios! Maria Paula (another "Molecula") won't even drink coffee now."
"She doesn't drink coffee?" I said.
During the weeks that turned in to months, I was lucky enough to tag along on several Molecula Verde operations. The first was a monitoring mission to the spectacular La Siberia regional park to scope locations for placing camera traps. After Molecula Verde president Oscar Castillo secured the necessary permission from local authorities through the usual flurry of letters, signatures, stamps, and provision of documents and corresponding ID numbers, we departed early one morning with our tapabocas puestas (face-masks on) up the side of a steep mountain road to the township of el Tambillo, a series a small farms scattered across a set of spectacular ridge tops. I could go into great detail describing the beauty of el Tambillo, the fascinating cloud forest reserve, the gorgeous "lifer" bird species I saw like Flame-faced Tanager and the overwhelming generosity of our host, Don Jesus Molina, known locally as "the Paisa," who laughed uncontrollably every time I smashed my head into the very low ceiling boards of his kitchen…but we still have a lot to cover.
A couple weeks later we participated in the 6th international Global Big Day (GBD) of birding organized by the Cornell Lab of Ornithology. On our way to Colombia's fourth consecutive first-place finish, Ana María, María Paula and I registered nearly 40 species across a sampling of  nearby habitats ranging from river beds and riparian forests, to coffee plantations and sub-montane forests. Toward the end of the day we stopped to brew coffee (María Paula drank water) and recalled the uncomfortable interaction we'd had during the previous trip, when a group of men in pick-up trucks asked us what we were doing, and implored us not to wander too far into the reserve…"no se vayan a meter mucho por ahí."
Not long after Colombia's decisive GBD victory, I was invited to attend a meeting between Molécula Verde and Rivera's recently elected mayor John Jairo Yepes Perdomo, who cruised to victory the previous October with 56 percent of the vote. The objective of the meeting was to brief the mayor on Molécula Verde's proposal to develop an official environmental policy for Rivera. During the previous two years, with funding from USAID, Molécula Verde developed a framework for creating and implementing an environmental public policy to guide the conservation and rational use of Rivera's natural resources by directing funding toward environmental priorities like participatory planning; biodiversity conservation and sustainable practices; ecosystem restoration, monitoring, environmental education and research, among others . In his masterful presentation to the mayor, Oscar hit two key selling points before wrapping up. First, he showed that overall environmental expenditures under the new policy would be in line with the mean environmental expenditures over the last five years. Then, once approved by the city council, Rivera would be the first municipality in Huila and one of the first rural municipalities in Colombia, to have an official public policy for the environment. And this could help attract funding from a variety of private and public sources, including the possibility of more international donor funding.
As the meeting concluded and we gave each other awkward social distancing goodbye elbow bumps, the mayor said through his face mask, "the council will consider the proposal as soon as we can, and if all goes well, we will approve the policy during the second semester of the year."
On August 25, the Rivera City Council approved the proposal, establishing an official  environmental policy for the municipality for the period of 2020 to 2031. Congratulations to the Rivera City Council, Mayor Yepes Perdomo, residents of Rivera and of course the force that is Molécula Verde. By the time I received the good news, I had already returned to the capital region, where I'm now living outside Bogotá in La Calera, so I celebrated from afar.
If you are interested in visiting Huila and its many natural attractions, including the Tatacoa Desert, the Siberia regional park, El Encanto or the Finca Merenberg, I strongly recommend the ecotourism operator Go Back to Nature. www.gobacktonature.com.co  run by proprietor, naturalist guide and Huila native Alexa Mañosca Lasso. Also make sure you eat plenty of tamales and bizchochos de cuajada.
Park guards in Colombia pay the ultimate cost
July 31st is International Park Ranger Day. Over the last 32 years, fifteen park-guards have been killed while serving in Colombia. To commemorate the day, someone created an infographic meme in the shape of a tree, displaying the name, photo and park where each park employee was killed. In the summer of 2003, while I was in graduate school, I lived for a few weeks in Santa Marta, where I had the honor of meeting Dr. Marta Hernandez, the director of Tayrona National Park.  Later that year she was killed in her home by paramilitaries. She was the first person I knew personally in Colombia who would later be assassinated.
Considering the all-too-common nature of these tragedies, I was  happy not to see Tito Rodriguez's face on the infographic of fallen park-guards. Last year, Tito, the former Director of Colombia's Sierra Nevada de Santa Marta National Park, fled Colombia with his family to seek political exile in Canada. Anyone interested in reading about Tito`s harrowing journey can read about it here, in a three-part series I wrote for El Espectador.
https://www.elespectador.com/colombia2020/pais/el-camino-de-tito-cronica-de-un-viaje-al-asilo-politico-articulo-893643/
Back running on the trail
I'm pleased to share that following an MRI scan revealing a torn meniscus, my right knee appears salvageable. With the help of great team of doctors, coaches and trainers, I am rehabbing my knee and building strength in my spindly legs so that I can compete in trail running competitions here in Colombia once again. The rehabilitation process is humbling and time consuming, but the thrill of running freely in the beautiful mountains here fills my heart with joy. I am currently training under the expert guidance of coach Enrique Sanchez, alongside several of the best male and female trail runners in Colombia and the world. I will update you on my progress and setbacks in the next installment of Only in Colombia. Thanks for reading and my apologies for this treatise of an inaugural dispatch, there was a lot of cover!
September 10, 2020
La Calera, Cundinamarca